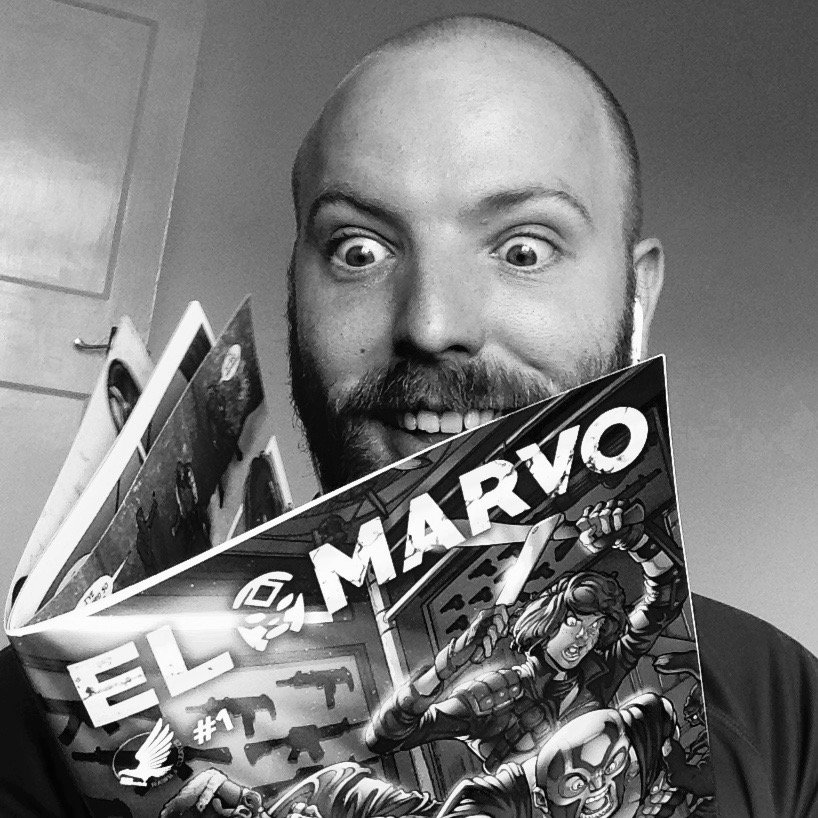 Good morning
This week has been a busy one. And I say that with a teary-eyed chuckle because I'm well aware that this upcoming week could well be much much busier.
I started work on the first draft of the next Rotverse book. It's going to be the fourth of our KonCocktions* and I can already tell it's going to be the most horrific. Maybe all these horror novels have been rubbing off on me?
As I finished a chapter yesterday I sat back, looked at what I'd written and gasped.
"Wow," I said. "Well, that's horrifying."
But I think that means its good. If it's affecting me, it's sure as hell going to affect the readers, right?
So I'm 10k in and I've just got to keep getting my arse in the chair and I've got to keep tickling the keyboard. Eventually I'll either write a novel or lose my mind. Let's see how we do.
*KonCocktions — Literature and other works produced by the mind-joining of Luke Kondor and Daniel Willcocks. A painful complex operation that requires a conch, a sterilised rubber glove, and a boatload of ether (for the aforementioned pain).
2. my wants list 07/2017
I've got so many ideas for cool things I want to make bouncing around my head and if I don't write them down somewhere I'm going to explode. So here we go (not including the stuff I'm working on currently):
A hardback The Other Stories anthology
A 60-page horror comic anthology.
This London novel I've been thinking about for nearly two years — imagine a much darker Murakami.
A narrative podcast that's so complex it's almost like a puzzle-box.
An anthology film based on 5 or more episodes of The Other Stories.
A 30-page one-shot comic based on my Dog Done Bad short story.
An ongoing weekly web-comic.
This Sleep Paralysis VR game that we started on but didn't get to finish.
More KonCocktions.
More El Marvo.
More TOS.
Deep breath in.
At least the intention is out there.
You listening universe? I've put my cosmic order in. Get to it. I'm waiting.
3. El Marvo is OUT.
Our post-apocalyptic luchador story is out. I spent a good chunk of this last week packaging up KS rewards and shipping them all over the world.
By the end of it I really got into a great flow with it all.
Batching, labelling, paying (oh my, the paying was painful), dropping off big handfuls of awesome to the Post Office. I was fast-becoming a pro.
It was pretty amazing to send our little babies out there to readers all over the world and even cooler to start getting feedback.
So yes, El Marvo is out. You can grab a copy here (with optional cutout mask).
4. ÎNPUT
WATCHED
Castlevania Season 1
I never played the games so I had literally no idea what to expect. And it's pretty damn good. It's gory. It's funny. And it's kinda nice on the eyes too. Also if you're a Warren Ellis fan, you know to expect a bon mot or two.
READ
The Hellbound Heart by Clive Barker
I had to take a couple of days off reading after finishing Stephen King's It but I'm starting to get back into the swing.
So I started with a small one. The Hellhound Heart. A short read but a good one. Doesn't add or subtract from the film in any way but definitely worth a gander. It's also got me back in the Clive Barker mood. Thinking of picking up Imajica or The Great and Secret Show soon.
Comichaus #7
An indie British monthly comic full of homegrown undiscovered talent from the UK Small Press Scene. Always great to see the home team put out something of such a high quality.
LISTENED
Fleet Foxes - Crack Up
Not quite as newbie friendly as their last albums. I've listened to it a couple of times through and it's not quite caught me yet. Most people might write it off at this point but I tend to find it's the albums that take a little working out that I tend to develop weird obsessions with. So I'll give it a couple more goes.
So that's it for this week. The battleplan is to get 15000 words further into the new novel and to get ahead and record a few podcasts. I might even try and draft up a short story if I get time.
So...
Until next time,
Luke & Family