I don't know what was happening last week, but I just did not feel the motivation to write anything. I set myself a little goal of writing 3x short stories but I couldn't bring myself to do it.
I opened up my Scrivener file, looked at that (stupid fecking) blinking cursor, and thought, "I just don't want to look at this right now."
Here's the thing. A lot of people might've put this down to Writer's Block as if they weren't feeling inspired, or they'd been cut off from the muse, but this wasn't that. This felt more like fatigue.
Which is fine.
Sometimes we get tired and I don't think it's healthy to force it. As Bukowski so wisely had engraved on his gravestone, "Don't try."
I think what he meant was, don't force something that ain't happening. If you're not feeling it, it probably means you need to do something different. Maybe you need to eat, sleep, or rest, or even head back to the creative well and start filling it back up by reading great books and comics, watching great films and tv, living life and gathering new experiences and epiphanies.
And so I did that.
I read a lot, watched a lot, ate great food, drank some beers, snoozed, played with the dog, and somehow, I still managed to get the stories done… in a fashion.
I wrote a short story about Tony Robbins. I wrote a flash fiction about a breathing laptop. And I wrote a 5-Page Comic Script about a much darker, sorta more brutal, Monsters, Inc.
So yeah… don't try… maybe go fill up that creative well, yeah?
#Advice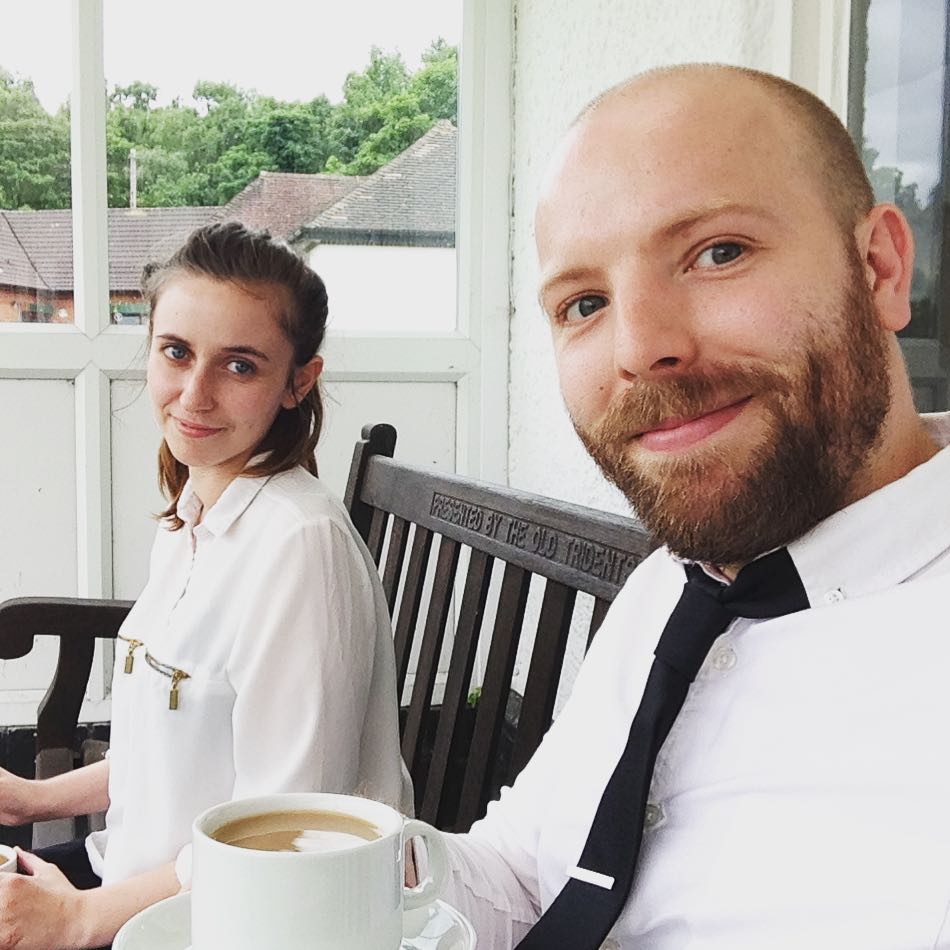 This Friday we celebrated the life of my wonderful Grandma. The whole family came together in a truly lovely ceremony. There was a guy (humanist?) who gave a little wikipedia summary of her life with a few jokes and winks thrown in. It was really cool to hear little bits of her life that I had no idea about. A whole secret life that I would've liked to ask her if I had a little more time.
RIP Sylvia Wain.
Marvel Unlimited
As part of my filling the creative well, I buckled and signed up for Marvel Unlimited. It's 10 dollars a month for access to Marvel's entire back catalogue of comics. I feel like I've entered a digital library of the future, like I'm wearing cerebro and have ultimate access to some of the greatest storytelling minds on the planet.
But that's kinda the problem. Too much access. Where does one start?
Well, I've been reading Warren Ellis's Nextwave: Agents of H.A.T.E and it's been one of the most sublime comic reading experiences I've ever had. It's incredibly funny, irreverent, and there was a panel with a man straddling a giant six-shooter that almost had me in tears.
Will I stick with Marvel Unlimited? I dunno. It depends if I keep finding great books to read on there.
Battle-Plan
So let me just get this out the way first:
That's right!
We have just launched They Remain (well, as of the 27th, not as I write this). This is book 2 in our Rot series and as a nice spicy enticement to the books, we're giving away book 1 for FREE and book 2 for the discounted price of 99c/99p.
So just to recap:
They Rot is FREE.
They Remain is 99p/99c.
And while all that book-launch craziness is happening, I'm going to put together a super rough draft of my Top Cow Talent Hunt script and oh yeah, El Marvo #1 is off to the printers. How cool is that? Soon enough we'll be holding that floppy bad boy in our hands (wait, wut?).
Here's what I've been consuming this week:
Reading - Nextwave: Agents of H.A.T.E & Stephen King's It
Watching - Fargo S2 & Don't Look Now
Listening - Everything We See Will Die
And that's about all I have the energy to tell you about for now so keep doing what you're doing, whatever it is that you're doing, and ... yeah ... keep smiling, okay?
Until next time,
Luke & Family.